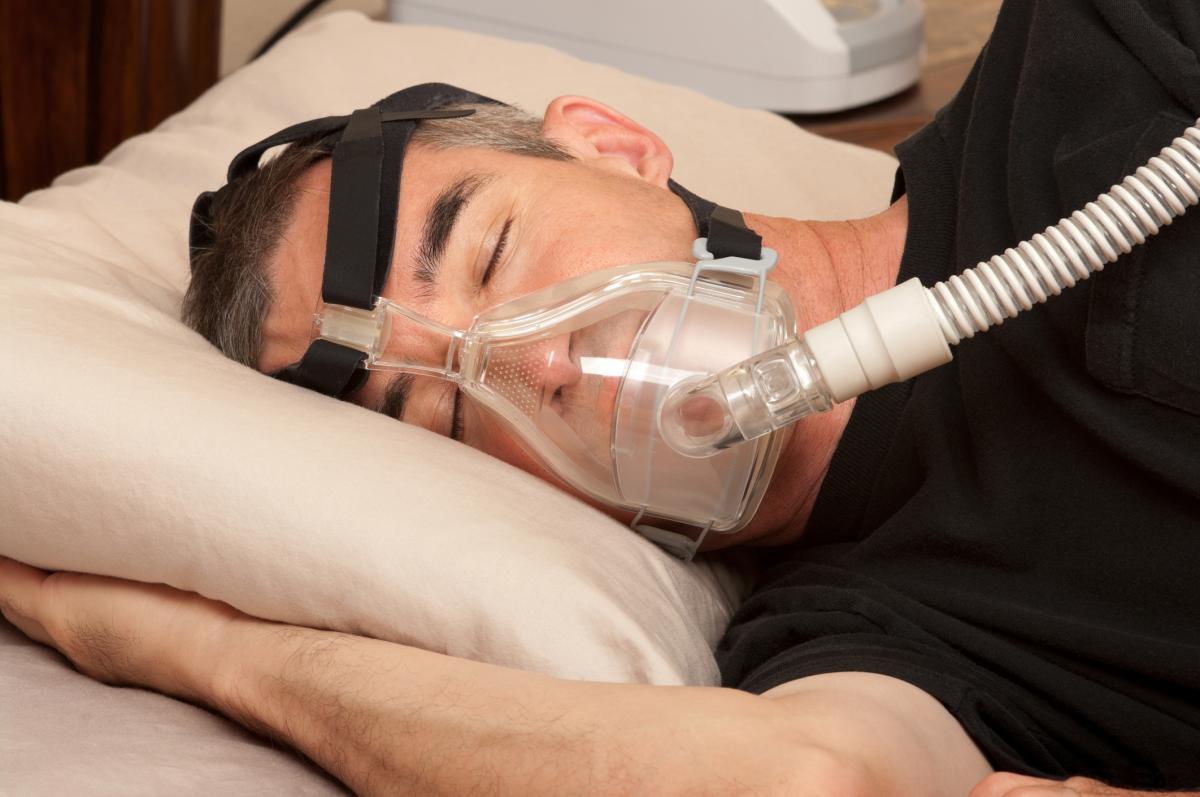 Treating sleep apnea with a CPAP machine is one of the most popular and effective methods today. However, if you want CPAP therapy to work, you need to make sure you have the right CPAP mask for your needs.
There's a massive range of CPAP masks Australia available today, and you might notice that CPAP masks come in various shapes and designs.
On top of that, you might be wondering which design is best for you.
The thing is, finding the best CPAP mask for your needs is quite difficult, as everyone has their own needs and preferences. But to make things easier for you, we've listed down all the major types of CPAP masks below, along with their pros and cons.
We also included some key information you need to know about the different types of CPAP masks when buying one for yourself.
So, keep reading to learn more!
Why Are There Different Types of CPAP Masks?
Everyone has a different face shape and their own unique facial features. A CPAP mask is designed to help you breathe comfortably in your sleep. So, manufacturers create different mask types so that the CPAP mask fits snugly and comfortably on the person's face, allowing the CPAP machine to do its job more effectively.
So, if you're trying out CPAP therapy for the first time, we recommend finding the right CPAP mask for your face. It might take some trial and error before you find the right one. But if you want your CPAP machines to work well, it's important that you pair them with the right mask.
What Are the Different Types of CPAP Masks?
There are quite a few CPAP mask categories right now, and you'll be able to find all of them online. However, there are four key types of CPAP masks that you will choose from when building your CPAP gear. So, to give you a better idea, here are the various types of CPAP masks available right now, along with the pros and cons of using these face masks.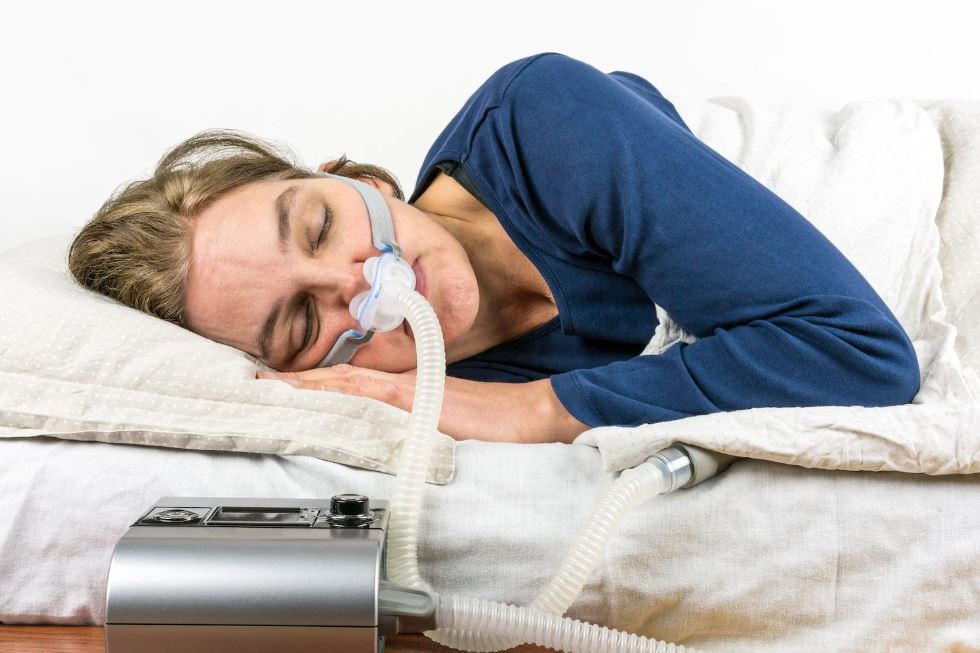 Nasal Masks
The most popular type of CPAP mask is also one of the simplest. Nasal masks are CPAP masks that deliver positive air pressure through your nose. A nasal mask typically covers your entire nose to deliver positive air pressure while you sleep.
One of the benefits of a nasal mask is that they are much more comfortable than other CPAP masks. This makes them a bit easier to wear and also allows the CPAP machine to deliver higher air pressure while using less power.
That said, there are also some downsides to using a nasal mask. For example, a nasal mask is not ideal for you if you're a mouth breather. On top of that, if you have regular allergies and sinus infections, we recommend staying away from nasal masks.
On the flip side, if you're a side sleeper and require fairly high air pressure from your CPAP machine, a nasal mask is arguably one of the best choices for you.
Pros:
Allows you to sleep on your side
Smaller than other masks
Delivers higher air pressure
One of the most comfortable options for some patients
Cons:
Not ideal for mouth breathers
Not ideal for those with allergies and regular sinus infections
Nasal Pillow Masks
Many people find the full nasal coverage of a nasal CPAP mask uncomfortable. If you feel the same, a great alternative for you is nasal pillow masks. Unlike their counterpart, a nasal pillow mask doesn't cover your entire nose. Instead, it has two prongs that you insert inside your nostrils.
If you're claustrophobic, a nasal pillow mask is the best CPAP mask for you, as you can wear it without covering a large portion of your face. And since these masks use two prongs and don't cover large areas of your face, they are also very comfortable.
On top of that, this type of mask also allows you to wear glasses while using your CPAP machine. No other type of CPAP mask offers the same benefits, which is why nasal pillows are very popular right now.
That said, not everyone finds these masks comfortable. In fact, some people actually dislike the feeling of air going directly into your nostrils.
Pros:
Doesn't cover your face
Ideal for claustrophobic people
You can wear glasses with these masks
Great for those with facial hair
Cons
Some people find the prongs uncomfortable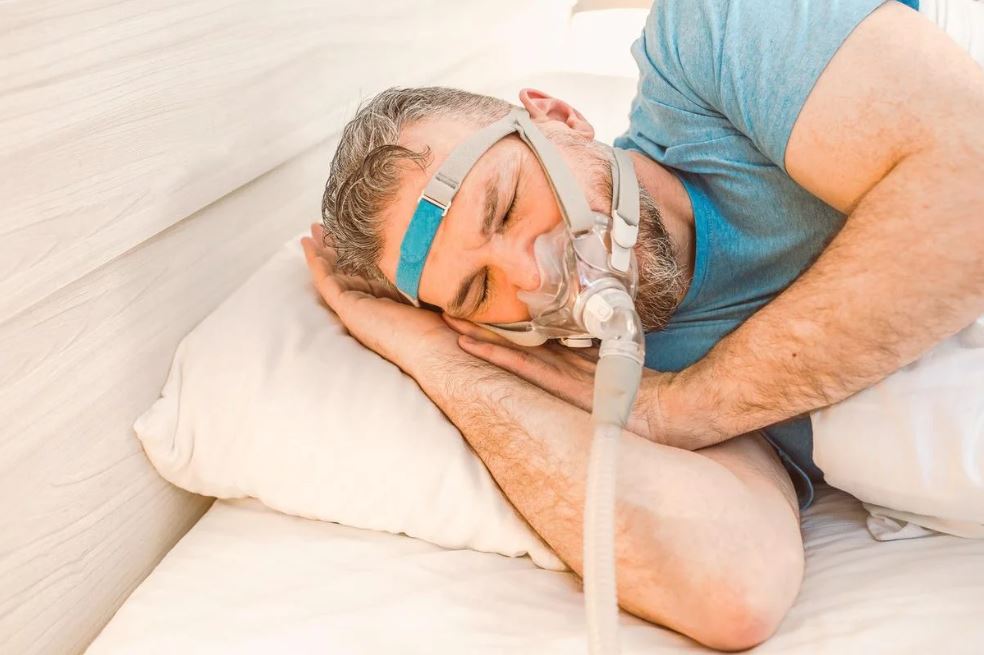 Full-Face Masks
One of the most common types of sleep apnea masks is the full-face mask. As you might guess, these sleep apnea masks cover your entire face and form a seal over both the nose and mouth. This makes them ideal for any breathing style and also makes them a great choice if you sleep on your back.
If you feel uncomfortable with the constant pressure from nasal and nasal pillow masks, then a full face mask might be a bit more tolerable for you. Since it seals the whole face, you don't have the discomfort you get with nasal pillows, and they are ideal for those that use higher pressure settings with their machine.
That said, there are a lot of downsides if you wear a full face mask for sleep apnea. To start, you won't be able to wear glasses or sleep on your side. On top of that, wearing the full face mask feels constricting, which means it isn't ideal for claustrophobic individuals.
Pros:
Comfortably delivers air
Ideal for all breathing styles
Great for back sleepers
Very accessible
Cons:
Not ideal for claustrophobic individuals
You can't wear glasses with this sleep apnea mask
Conclusion
You're the only person that can decide which CPAP masks are best for your needs. When buying a CPAP mask online, there are many factors to consider, such as how you sleep, your breathing style, and the shape of your face. So, make sure to take your time when buying CPAP masks to ensure you find the best CPAP masks for your needs.
We made sure to list down all the major types of CPAP masks you can find on the market. And now, it's up to you to choose the best fit!